PROFILE: Robert Bell
Lives in Edinburgh. Served 15 years in the Army (Argyll and Sutherland Highlanders).
Qualified Mountain Leader registered with Mountain Training Association and accredited Duke of Edinburgh Expedition Supervisor & Assessor up to Gold level.
National Navigation Award Scheme (NNAS) course Tutor and Assessor (Bronze, Silver, and Gold).
SEEK NO WISDOM, LEAVE NO WORD, COMMON SENSE IS TO ABSURD.
TAKE NO EXTRA FOOD OR GEAR, YOU'LL NOT NEED THEM NEVER FEAR.
DO NOT FRET IF YOU'VE NO SKILL, PEOPLE LIKE YOU ARE HARD TO KILL.
WE BEG OF YOU BEFORE YOU DIE, PICK A PLACE THATS NOT TOO HIGH !!
ANNON.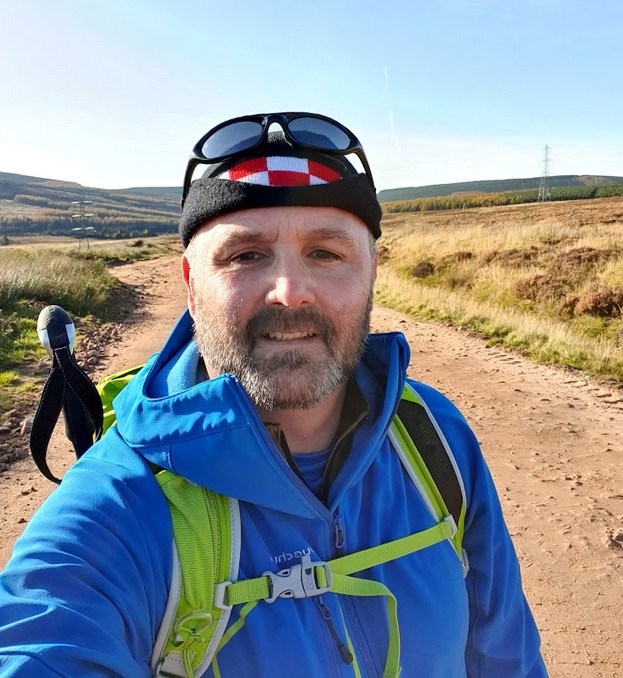 The Longest Journey Begins with a Single Step
Pentland Outdoor Navigation courses take place in the Pentland Hills, Edinburgh.
I provide a relaxed approach to developing your navigational skills and returning to basics.
Navigation courses can help you:-
Gain confidence at Map Reading in different weather conditions and nights.
Develop and enhance navigation skills and practice.
Appreciate and enjoy the surrounding countryside.
Becoming a competent map-reader and land navigator is not beyond anyone's capabilities; all it takes is practice and effort by the individual.
Enjoy the experience, leave behind only footprints and return with new stories to tell.
For further information regarding course bookings, please get in touch using the email below:
E-mail: pentlandoutdoornavigation@gmail.com
Note: When inquiring about a particular course, you must recognise your abilities, as many require minimum competence and fitness.
Robert Bell
Pentland Outdoor Navigation